Alternative Valentine's Day Ideas
Monday, February 03, 2014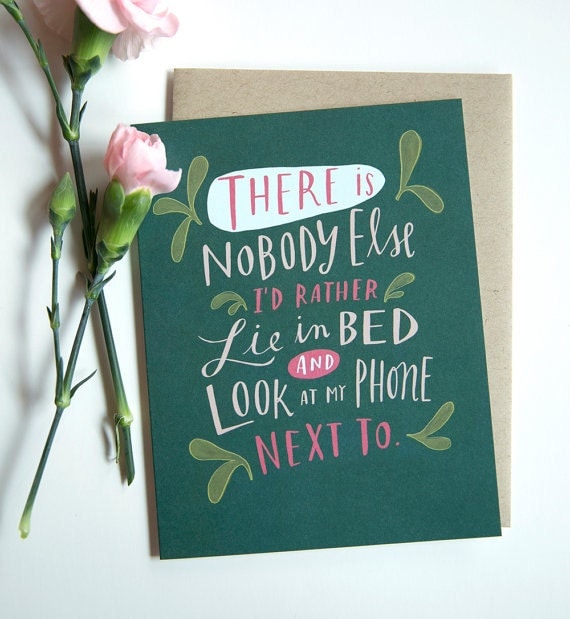 Valentine's Day is a tricky subject. It seems like most people either love it or hate it. Most of the time this hinges on their relationship status, but not always. I know there are couples out there who aren't huge Valentine fanatics. Personally, I've never really loved Valentine's Day and there's a simple reason why. Pink. I never have liked that color. Sure, I don't mind it in small doses, mixed in with other colors. I'm not going to freak out over a little pink, but Valentine's Day is that one day of the year when the color pink throws up on evvvverything. Color aside, I just never got into the holiday. I'm not a huge fan of hearts and I hate those little candy heart things. My fondest memory of Valentine's Day is filling out the To and From blanks on those pre-made Valentine's Day cards from the drugstore that we handed out in first and second grade. Mark's not big on Valentine's Day either (Is any guy? Be honest.) so we've never made a big deal out of it. I remember one Valentine's Day when we were dating, we commemorated the day by buying each other Chik-fil-a milkshakes. Heh. :)
Anyway, this year I've been thinking of ways to celebrate the holiday without all the pink mushiness. Honestly, there's nothing wrong with the idea behind Valentine's Day. In fact, it's kind of nice. Since the 18th century, it's been a day where lovers express their love for one another by presenting each other with flowers, candy and valentine's. (Yah, I just looked that up on Wikipedia). The whole idea of having a special day dedicated specifically to telling another person you love them is sweet. The idea of having to do that through flowers, candy and a Hallmark card...ehh not so much. So here are my alternative suggestions for this Valentine's Day:
+ Take a weekend road trip. The great thing about Valentine's Day this year is that it falls on a Friday, so pack the car and hit the road after work. Mark and I love driving to nearby cities and exploring them over a weekend. Being together outside of a normal weekend routine is really nice and it always reminds me of when we were dating!
+ Give each other simple, non-pink gifts. I've been eyeing these
zinc letters of our initials
.
+ Host a dinner party. Valentine's Day doesn't just have to be about the two of you. Invite some friends over for a night of food and games. It can be as un-Valentine-y as you'd like.
+
Make it a good mail day
. Instead of love notes, use Valentine's Day cards as a way of checking in with the people you love. Minted has so many cute ones this year and I love the idea of sending a updated photo postcard to family & friends as a way of saying "Hi, we love you!" on Valentine's Day.
+
A photo book of happy memories
.
Mark and I have a
huge
collection of photos we took while we were dating. I think it would be so fun to compile those into a photo book that we could flip through and reminisce over.
If you're like us and aren't that into Valentine's Day, do you do something different to celebrate the holiday or is it just another day for you?