Art & Prints For Your Home
Wednesday, August 12, 2015
I'm disconnecting from my phone and computer for the next few days, but before I go - here's a collection of some favorite artwork and prints I've come across lately. I wouldn't mind one of each for our house, but I'm sure Mark (and our bank account) would have something to say about that.
I discovered
Lulie Wallace's
work a few months ago, but fell head over heels in love with her recent
Bugs collection
. Who knew paintings of beetles could be so darn pretty?!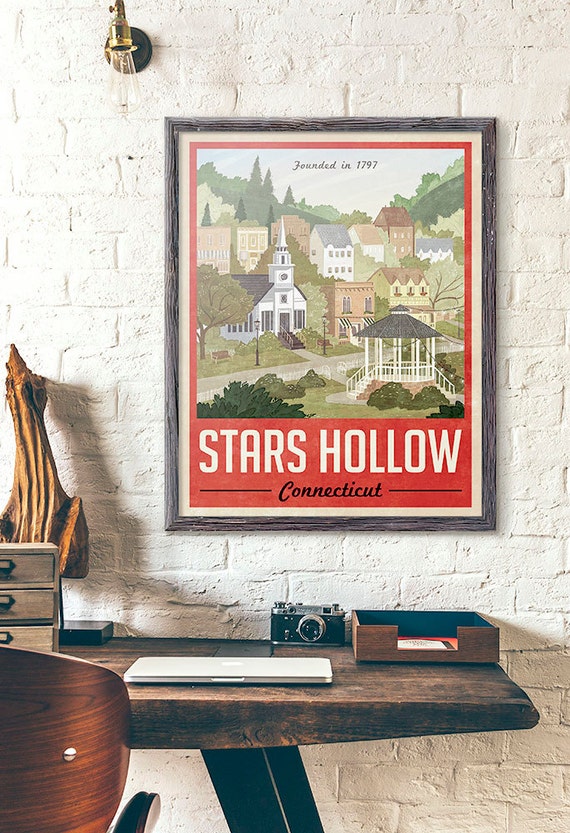 Die-hard Gilmore Girls fans will appreciate this gorgeous poster and everyone else will think it's just a really cool vintage-inspired poster. Win-win!
I love this quirky little dandelion print and think it would look adorable hanging in a kitchen. I always have a thing for drawings of everyday items that we don't pay that much attention to, but are beautiful in their own right. Here's what the artist had to say about this print: "I've always liked dandelions for their simple forms and primal color. Dandelions are a nuisance in gardens but they are definitely a part of our landscape and you simply can't imagine it without them!"
Abstract art has never been my strongest attraction but I love the colors in Hannah Betzel's art. She is a local Athens artist and has been challenging herself to create one painting every day for 100 days in less than 60 minutes. Talk about a lofty goal! You can read more about her challenge
here
.
I love how just one bright print or painting can add so much to a room. Do you have a favorite artist or print shop you would recommend?